Work With Us!
Being informed is the key to a smooth and successful home purchase. We want to arm you with the knowledge to make the best decisions and save you valuable time, money, and stress. A brief phone conversation with us may be life-changing. Whether you are looking to purchase a home for you and your family to live in, or if you're looking for an investment property, contact us.
---
Recent Blog Posts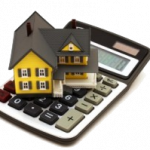 Just the word is enough to tie your gut in knots: foreclosure. The truth is, it's difficult. It's painful. The very thought is demoralizing, and the reality can be even worse. But ignoring the signs of foreclosure isn't going to make it go away. And if you act fast, you just might be able to […]
more >>
July 20, 2020, 2:39 pm By Mary Ann Azevedo "Resilient" cities have higher concentrations in sectors like financial services and IT that have adapted to a work-from-home market environment. How a city's housing market fares amidst the COVID-19 pandemic correlates largely to the industries that fuel its economy, a recent report has found. Home co-investment […]
more >>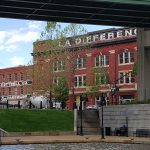 RICHMOND, Va. (WRIC) — Despite COVID-19, housing experts in the Richmond region say the real estate market remains strong. If a house is priced well, realtors say they are still often receiving multiple offers on homes. A house on South Sheppard Street in the city went up for sale a week and a half ago. […]
more >>
Testimonials
"Kathryn was great to work with because of her top-notch professionalism and great attention to detail. She is extremely helpful and responsive and her commitment for every situation from start to finish was smooth. I greatly appreciated Kathryn for her interpersonal skills which made working with her so nice and wonderful. She is a true professional."

Anne T.

Find Us On Facebook